Chris's Story
"I do not know what I would have done if it wasn't for Headway – they have really helped me with my rehabilitation."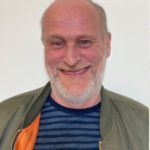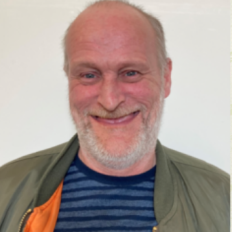 Chris had a life-changing road accident resulting in him joining the King's Lynn branch of Headway Norfolk and Waveney. "Before my accident I lived for my work. It was my job and my hobby. I was a groundworker, concreter, and pipe layer. It was really hard work, but I loved it. I had been a groundworker all my adult life, working on lots of different construction sites and for lots of different companies."
February 2020
The day before Chris's youngest child's 18th birthday party, Chris was going home early due to bad weather; the nature of Chris's job meant he wouldn't be able to work that day. Chris was a passenger in his friend's van who also worked on the construction site. His friend tried to turn the van in the middle of the road. In doing so, the van was hit by a 44-ton lorry. Being on the side of the oncoming lorry, Chris took the most impact.
Life After ABI
2 and a half weeks later, Chris woke up with no memory of what happened. He spent 2 months in Addenbrooke's Hospital and 3 weeks in the Queen Elizabeth Hospital.  Covid then hit and Chris didn't see anyone for 6 weeks. His solicitor made contact and within 2 days appointed Chris an Occupational Therapist called Alison. Chris spent a few months receiving rehabilitation in Askham Court Doddington, a Neurologist Rehabilitation Centre.
The Next Step
"Alison has been my Occupational Therapist for 2 years and she really helped me. I owe a lot to Alison."  Chris's OT, Alison, contacted the King's Lynn Branch of Headway Norfolk and Waveney, Chris was apprehensive at fist, but he soon settled in.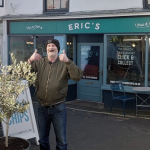 The King's Lynn Headway centre organised a trip to Sheringham. Chris felt anxious about going. Even walking to the coach and boarding it presented a struggle for him because after his accident, Chis found it difficult to be in unfamiliar surroundings and busy places.  But with the support of staff and friends at Headway, Chris challenged himself to go. "I did it and had a great day!
Chris's life now..
"I love coming to Headway and joining in the activities, they have helped me with my rehab. Working on the allotment, cooking, exercise classes, memory groups and many more, I am beginning to gain more confidence. Although I know I won't be the 'old' me, I know one day I will be able to live a good life and to adjust to the changes.
Life is still a challenge for me, I struggle physically and emotionally but I know it's still early days in my rehabilitation. I know I have my four children, who I love and are my reasons for living.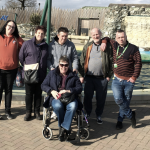 I miss my work friends, they were a big part of my life. But I know I have my friends and the team at Headway. They have helped me with so many things and I have made so many new friends."
Gaynor, King's Lynn & Breckland Area Manager: "Chris is starting to gain insight after his accident and his reasoning is slowly improving. We encourage Chris to communicate about how he is feeling and support him to achieve his personal goals."
Photo credits: Headway Norfolk & Waveney